15 January 2018
The Darkest Hour
Sir Winston Churchill cuts a fine, suitably sartorial figure in The Darkest Hour, the gripping new film that focuses on the great British Prime Minister's early days in office with the threat of a Nazi invasion looming.
Director Joe Wright and costume designer Jacqueline Durran were meticulous with regard to historical detail in the film and so approached Savile Row Bespoke Association member and, more importantly, Sir Winston's former tailors Henry Poole & Co to create suits for both Gary Oldman, who plays Sir Winston, and Ben Mendelsohn, who plays King George VI.
Oldman (pictured) wears a dark grey chalk stripe suit and what might be described as a 'lounge morning suit', whilst Mendelsohn wears a double-breasted lounge suit in mid-blue worsted and a royal Naval undress uniform as an Admiral of the Fleet.
Quite possibly Britain's most illustrious Prime Minister, Sir Winston Churchill followed in the footsteps of his father, Sir Randolph Churchill, as a customer of Henry Poole & Co and placed his first order in 1906. In addition to ordering civilian suits, Poole's tailored ceremonial attire for Sir Winston's various appointments including Under Secretary of State for the Colonies, Privy Councillor, President of the Board of Trade, Home Secretary, First Lord of the Admiralty, Secretary of State for War, Chancellor of the Exchequer and Elder Brother of Trinity House. So The Darkest Hour represents a coming home to Savile Row of sorts for him.
Simon Cundey, the Managing Director of Henry Poole & Co and the seventh generation of his family to run the famous Savile Row house, comments:
"How could we refuse a director like Joe Wright? And, more so, how could we refuse Sir Winston Churchill?
"Poole's has made for five British Prime Ministers, Rosebery and Disraeli amongst them, but the preeminent one was Sir Winston.
"We visited LA to measure Gary Oldman and then had about six weeks to finish the garments. There were two fittings.
"My great-grandfather Howard Cundey and my grandfather Sam Cundey, who was a great friend of Sir Winston's, would have been very proud as Sir Winston is a special part of Henry Poole's heritage."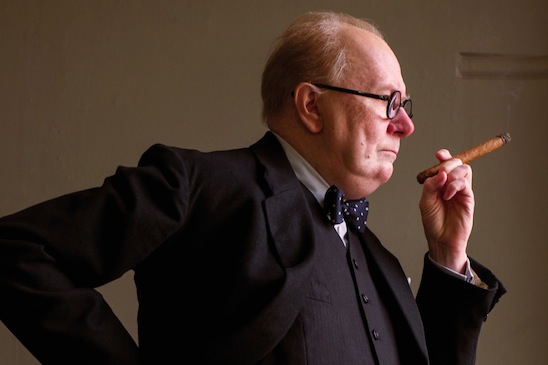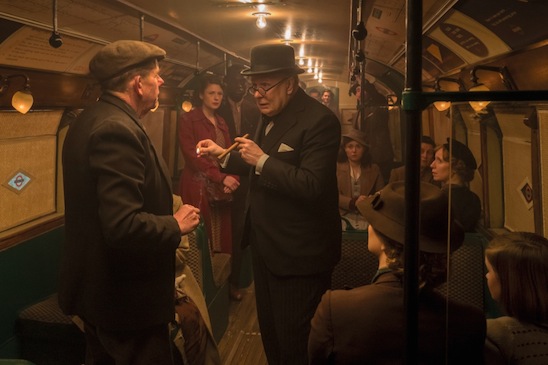 > Read the Archive